Vietnamese cinema and music are witnessing breakthroughs in the quality and release frequency compared to the past. However, when we directly compare the sound quality of these movies, music, and those produced by Hollywood, it is easy to notice a huge gap in sound quality.
How to close this gap?
Problems of Post-production of Producers in Vietnam
Cinema Translation. Cinema Translation and Cinema Translation! Recording, mixing and mastering movies is a completely different horizon than music.
Despite the great advantage that the cinema environment in theaters is increasingly standardized according to the specifications of major film sound studios such as Dolby, THX, IMAX…, Vietnamese post-production sound engineers still feel that difficult to find a way to homogenize the sound experience from the post-production mix room to the theater.
There are many reasons, from the sound system and installation to the acoustics. However, acoustics is a fatal weakness in post-production studios in Vietnam.
The acoustics of a small room are completely different from that of a large theater. In a small room, standing waves are stronger, less dense, and sound-reflecting surfaces are also closer. Therefore, their negative impact on sound is also much greater than in large rooms.
 The sound response for movies is also much wider than music. With music, below 40Hz, 90% of songs don't have much useful information, but with movies, it's completely different. Many movies use the subwoofer effect with frequencies below 20Hz. And that's an important part of creating an immersive, surreal experience in action movies.
You won't be able to make accurate decisions about bass level, EQ, Dynamic Processing and Panning when you can't really hear (even half) of the original sound in these small post-production studios without processing. original acoustics. The bass in your room will be very unbalanced, um, lack of detail, long lasting while the midrange is blurry, the picture is not accurate…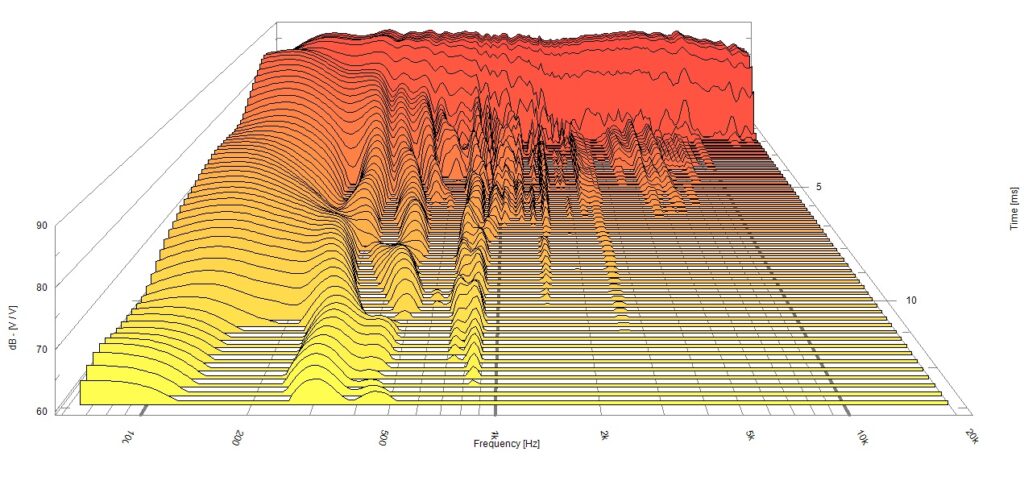 Vietnam's cinemas mostly suffer from this situation, but due to the large room size, the negative impact of the sound is much less than that of a small post-production studio.
Improve the quality of your mix/master film today
"Dolby Digital: The heart of a movie theater is a great sound system"
But the sound system is only fully effective when installed, properly calibrated in a room that is acoustically good. iSS Acoustics acoustic processing systems are designed to efficiently absorb sounds from below 40 Hz up to over 20,000 Hz.
Your post-production studio sound will be accurate, natural across the most important frequency range. You will feel a clear change quickly when listening to each explosion effect, the footsteps of monsters or robots… Bass is clean, compact, deep and evenly in many different seating positions. The character's dialogue sounds clearer, more real. Each panning effect, changing the position of the sound source on the screen is accurately reflected.
Mixing and balancing decisions also become much more reliable as you hear the sound closer to the original sound. The result is a mix/master movie that sounds consistent, consistent across multiple theaters, and a variety of playback systems.
With premium Dolby Atmos sound systems like DYNAMIK Professional installed and calibrated by iSS Acoustics in a professional acoustically treated room, you will actually live in every shot of the movie, not just watch. Let's Contact us to visit our showroom to get the most realistic experience.
Summary
Movie mix/master sounds more consistent, consistent across multiple theaters, different playback systems

The acoustic systems designed by iSS are capable of effectively handling from less than 40Hz to over 20,000Hz for deep bass , fuller, more definitive and stable on many seats. Improve the clarity of dialogue, sound effects, and the relative position between audio and video.

High acoustic performance over a wide frequency range for accurate, natural room sound, deep, compact and full bass, crisp mids and tonal image